Site Acquisition, Survey, Design, Furnish, Install, Optimize, Activate
HETNET • SMART CITY • ERRC/ PUBLIC SAFETY • NEUTRAL HOST • CBRS/ OnGo • Wi-Fi • FIBER/ WIRELESS – FRONTHAUL/ BACKHAUL • IOT
HetNet
A Heterogeneous network consists of any combination of radio access technologies (RAT's) such as CDMA, LTE, 5G(NR), mmW, BWA and Wi-Fi to achieve seamless interoperability between multiple coverage and transport protocols. Airpacket can implement all or part of the unifying HetNet solution needed to draw them all together in perfect alignment with your organization's needs or per a carriers specification and key performance indicators (KPI's). In the past each respective technology was an art and discipline unto itself that was designed and managed by siloed teams of experts. in 2018 a HetNet can designed, validated and optimized by a single elite team
Millimeter Wave
Historically MillimeterWave or mmW solutions offer viable IP backhaul transport alternative to wireline networks. mmW delivers ultra-low latency, high capacity point to point connectivity reaching speeds up to 10 Gbps full duplex over a single radio and are configurable up to 40 Gbps at ranges of 2 miles or less. mmW links typically operate between 28 GHz to 80 GHz. mmW also now offers point to multipoint architectures that have been adopted by 3GPP for 5G. As a result, device makers are now implementing support for mmW frequencies on their new flagship mobile phones, tablets and laptops
Neutral Host
Neutral Host Distributed Antenna Systems are rapidly emerging as an attractive model that transfers the traditional ownership role of a cellular network for a specific venue or region from the cellular operator(s) to a building owner or a neutral host operator or even an anchor tenant cellular carrier. With the goal or requirement to offer enhanced cellular coverage for multiple cellular carriers client devices across the shared infrastructure. However the concept and definition of what a Neutral Host is or can be is changing. Private CBRS LTE networks with roaming agreements will help usher in what we call the new HetNet Economy
Small Cell
Users are demanding more and more from their mobile providers networks, turning to them for an ever-increasing range of data-intensive uses – for work, for entertainment, for security and more. Small cells enable network owners to affordably densify their networks to boost capacity, increase coverage, and maintain competitiveness within an increasingly cutthroat market –Airpacket can handle Mini Macro, Pico or Femto Small Cell projects from site acquisition to site activation quickly and efficiently
CBRS / OnGo
Citizens Broadband Radio Service or the CBRS band operates between 3550-3700 MHz under Part 96 of FCC commission rules and is hailed as the innovation band. CBRS implements a shared-spectrum approach governed by a three-tiered spectrum authorization framework. Incumbent Access, Priority Access, and General Authorized Access to effectively open up a new business opportunities like locally owned Private LTE networks –Airpacket can help you acquire the FCC licenses, Spectrum Access System or SAS membership, Set up and peer your Evolved Packet Core (EPC) as well as design and deploy an efficient indoor, outdoor or hybrid CBRS solution
Wi-Fi
Stable, secure Wi-Fi connectivity has transitioned from "nice feature" to "must have" amenity for the vast majority of businesses and users alike. Nonetheless, the range of solutions – and so called solution providers – remains inconsistent at best. Airpacket provides consistent best-of-breed carrier / service provider grade Wi-Fi solutions, engineered precisely to suit their intended environment and use case to achieve optimal reliability, speed, network efficiency for mobile traffic offloading or in some cases gateway based revenue extraction
Want to know what the future of communications looks like?



Talk to Airpacket. We're helping to create it. Right now.
Airpacket delivers leading-edge, hybrid communications Infrastructure,
strategies, solutions and services to companies, government agencies and
organizations. We simplify the process of developing, deploying, validating and
operating public and private communications network infrastructure.
The result: Future-ready networks that deliver outstanding performance today –
and ensure that you are ready for what's coming tomorrow.
We Can See what others can't
a Large part of what makes Airpacket so effective, is its mastery of the industries highest echelon of forensic signal intelligence and test and measurement tools. We measure, log and visualize the ethereal.
We often say that Radio is just physics that are first governed by the laws of the universe. That also have another set of rules applied to their usage by the FCC, aka the law of the land. So with these two combined constants as our foundation plus our applied disciplines, we bring invisible truths, into actionable perception
Discover ways to produce revenue from your location
Our team works with your municipality, utility, university, real estate investment trust (REIT), ISP or YOU to leverage the most from your existing assets. We help your organization monetize your portfolio and existing infrastructure by leveraging our partnerships with Carriers, Neutral Hosts and Telco's. We assist you in the process, by qualifying your location(s), coordinating site development planning, assuring data compliance and submitting your sites for primary candidate considerations. Then bring you offers. Lets Engage to see if your portfolio qualifies for investment
Asset Compliance
Work with us to assure your portfolio is presented in a way that is of value and interest to mobile and fixed wireless network operators. Compliance under our method and best practices, ensures speedy considerations, higher value offers and easy replication between multiple perspective suitors. Let us fast track new revenue opportunities for you
Match Making
After we certify your portfolio data and secure any required permissions to represent you, we begin the match making process by aligning your attachable locations with known network deficits, dropped call logs, funded but pending build out plans that are looking for primary candidate locations. Where matches happen, commerce happens
Fund your Smart City Initiative
Municipalities, Utilities, ISP's, Community Groups and concerned citizens all desire the benefits and bragging rights of doing their part to make cities smarter. The truth is, thats it's not cheap or easy. Compounding matters further we've discovered a high concentration of charlatans trying to position themselves into power positions. The confusion they cause, has most politicians rightfully hesitant to commit tax dollars to achieve the vision of a smart city. Airpacket's pedigree, proven track record and quantum breakthrough "Force Multiplier" model, solves these problems and establishes trust and value from day one
Core Capabilities and Offerings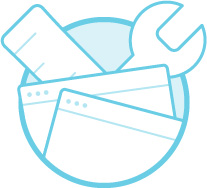 3D RF & Network Design
At Airpacket, it's not just about what works for today – it's about what's right for tomorrow. As our clients' trusted network design partner, we use the same advanced tools and methods that the carriers use to architect robust, efficient, cost-effective, future-ready solutions that prepare companies for what's next – and help them to grow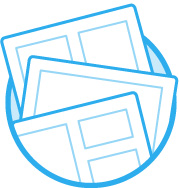 Site Acquisition/ Site Development
We help our network operator partners coordinate and gain access to new sites that match their requirements. Knowing what the carrier wants and requires also gives us incredibly beneficial super powers when it comes to us helping your business prepare for and capture not just the minimal qualifiers for new leases, but how to maximize your service offering to capture additional bonus revenue and long term benefits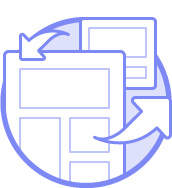 Benchmarking / Optimization
Indoor, Outdoor, Drive or Walk testing, log-file creation and reporting is where the all unseen truths get aired out. No matter if it's for a single Carrier audit, or a full blown independent 3rd party audit of 4 or 5 carriers and your Wi-Fi in the same trip to forensically get you the proof you need to hold your vendors accountable, one thing remains certain. proper data collection and reporting are paramount to success Parts and Smarts
Sometimes our clients, have a plan or vision of what they want already. They just want a trusted and unbiased second opinion or to have a design vetted before they commit the cash. Sometimes they just need a place to purchase the hardware at a discount to fulfill their vision independently. Airpacket's vast product knowledge and logistics precision, assure your project that the right parts are specified and delivered. We never promote any of our vendor relationships publicly online or offer a website shopping cart check out, however we are in fact a value added distributor, reseller, supplier, or authorized agent partners with the majority of the top tier, best in class equipment manufactures in the global market. Just ask.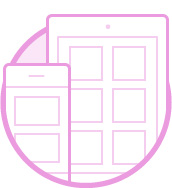 Smart City
Building a foundation that the future can rely on can be tricky. Many municipalities that are eager to differentiate themselves, often get distracted by well marketed buzz word "shiny things" that are essentially over the top (OTT) services that need to run on a network in order to operate. Airpacket guides it partner/ clients through the distractions with laser beam focus to design, build or augment an existing backbone so that it has the ability to support and keep pace the new desired municipal, utility, carrier, public safety, automotive, sensor data, public access and location based service demands targeted by the leading Smart City think tanks.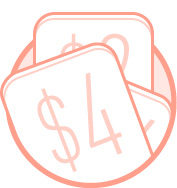 Economic Development
Technology-led Economic Development programs to be exact. Ask us how our "Force Multiplier" initiative can work for you, we would be happy to share. In fact this is one of our most fun and rewarding offerings ever. We like to help others and do good things. Our "FM" program draws on our un-matched capabilities and contacts in the communications industry and applies them to "game the system" in your favor by creating locally controlled, industry sponsored, Public Private Partnerships (P3's) or other multi-stakeholder subsidiaries that can seed, spark and manage regional economic development engines to help you meet your long term goals
Want to do something that matters? Lets do it together…
Mission critical excellence, Meticulous attention to detail, Passionate work and workmanship
Design, Engineering, Construction
From conceptual to close out packages for any type of Wireless or Fiber infrastructure project. Big or small, we deliver!
Technical Support & Emergency Response
For projects we build, it's a given that we stand behind our work product. Or perhaps you have a technical problem that needs a fresh perspective? Let us help you.
Upgrade & Augmentation
Ready to step up your game with new a technology, add capacity or launch a new service? Airpacket knows the latest and greatest on the market – let us help you rebuild, upgrade or launch a new profitable revenue generating service offering.
Let Airpacket show you the difference...
Look No Further. Get Started Today